With a primary focus on delivering mouth-watering flavours that you can really sink your teeth into, Hog Roast Watford are the number one spit roast provider in your local area. Here, we pride ourselves on delivering a hands-on catering service and delicious food at a reasonable cost, which means everyone can enjoy our tantalising menu options no matter what event theme, budget or dietary preference they have in mind. Hog Roast Watford are available all year round to provide classic hog roast catering with a modern twist for any occasion. If you want to impress your guests with a unique outdoor dining option, we are a great choice for events all sizes and styles.
Boasting over ten years of experience at the head of our field, you can always rely on our team to manage your catering needs with top-class precision and enthusiasm. This involves a smooth transaction, no serving delays, exquisite dishes that your guests will love and so much more! Plus, with our menus continually evolving to keep on top of the latest food trends, you are guaranteed up-to-date food choices, ensuring you receive the best possible feast for your upcoming celebration.
As the region's favourite hog roasting champion, Hog Roast Watford takes our position very seriously; and setting ourselves apart from our competitors is our eagerness to go above and beyond for our customers and clients.
Spice Up Any Occasion With A Hog Roast!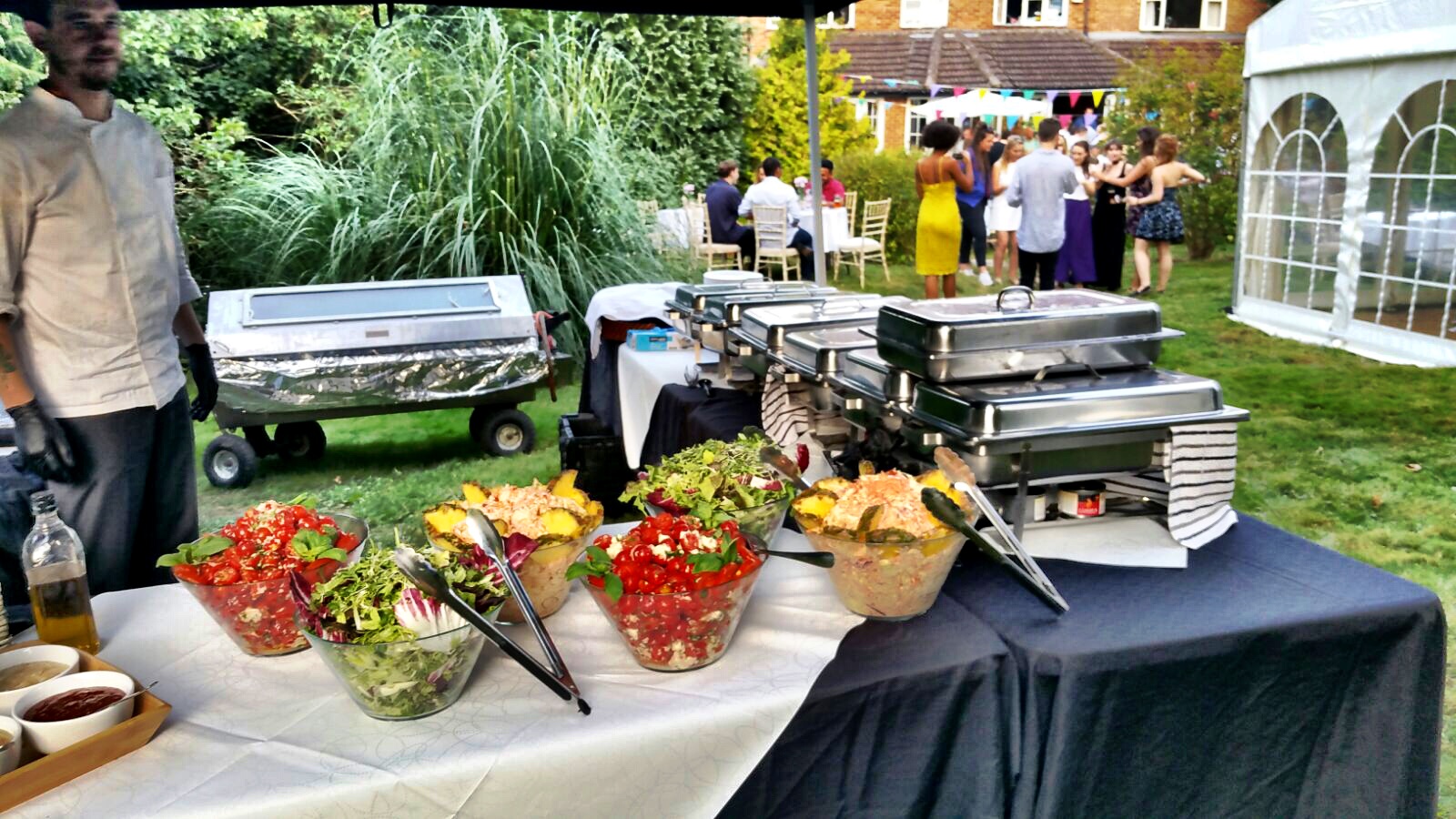 We live for the small details that many people let slip because we understand that these have the power to make – or break – any event. And, by really listening to our customers when they tell us what they want, our team can deliver a bespoke catering plan that meets the exact demands of their planned function.
On that note, if you're hoping for a stress and hassle-free event, call Hog Roast Watford today. Our team can't wait to help you make some unforgettable memories!
Still not sure if a hog roast is the right move for your event? Well, think again! Because, at Hog Roast Watford, we have spent years perfecting our recipes and preparation techniques; resulting in a comprehensive service that suits everyone's needs.
The biggest draw for hog roasts, besides, of course, their indulgent flavour, is that they can either cater to small, intimate groups or hundreds of people at once with no complications. And, with the addition of side dishes, salads and condiments on offer too, these fantastic feasts will make sure no one leaves your event with an empty stomach.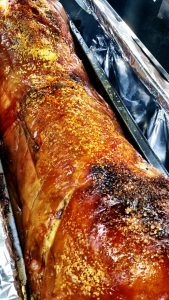 With flavours to suit every dietary preference, ranging from classic meat dishes to contemporary vegan options, Hog Roast Watford is proud to present ourselves as a truly inclusive catering service with the means to manage any requests that come our way.
Everything here starts simply with fresh, flavoursome menu options which are exclusively created using the finest quality, locally-sourced ingredients. Furthermore, you can always trust that our expert chefs will go above and beyond to deliver a flawless group-dining experience.
So, whether you're gearing up for the biggest day of your life, preparing to celebrate a milestone birthday or are hoping to impress those big-ticket clients at work – we've got everything you've been searching for, right here!
Get Your Grill On With Our Hog Master Rental Service!
Have you ever wondered what it might be like to spit roast a pig – or any other meat for that matter – using one of our state-of-the-art cooking machines? Well, wonder no more, because here at Hog Roast Watford, we offer a rental service, which allows you the chance to act as head chef for the day!
So, treat your loved ones, staff members or even part of your local community to a slap-up spread, featuring all your favourite hog roast flavours by simply giving us a call today. We'll drop off everything you need to complete a tantalising buffet, including a selection of fresh produce, gas canisters, dining furniture and, of course, the machine of your choosing. Our team will also run you through a quick tutorial on everything you need to know before you get started.
All Budgets Catered For
At Hog Roast Watford, we believe that great food shouldn't have to mean breaking the bank, which is why we offer our customers and clients competitive rates across our tiered catering plans. From stripped-back serves where the focus is entirely on flavoursome, tenderised hog meat, to those extravagant feasts where nothing is left out; we're positive you won't be disappointed with what we have to offer!